ConstruSteel one of the fastest growing companies
These are busy times for ConstruSteel. After changing the subtitle of the company name, introducing a new big update of the steel fabrication software, ConstruSteel also received the FD Gazellen Award. For the second year in a row, ConstruSteel is one of the fastest growing companies in the Netherlands. A nice recognition for the quality and global demand of our software.
FD Gazellen Awards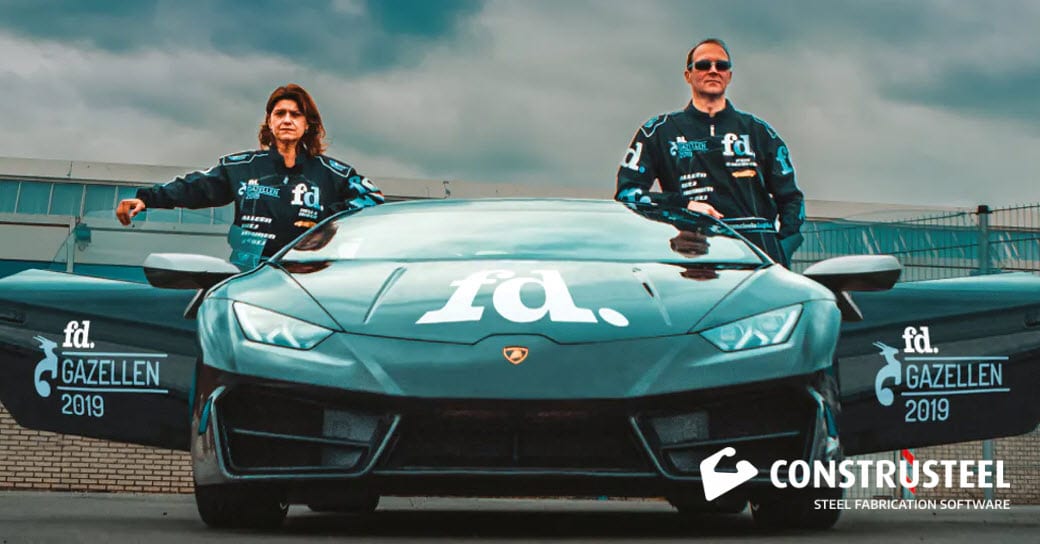 The FD Gazellen Awards are awards presented by Het Financieele Dagblad  to the fastest growing companies in the Netherlands. Not only growth in turnover is important, but also the growth of employees (measured in FTEs). In recent years, ConstruSteel has grown due to the increasing demand for innovative and specialized software for steel fabrication and structural steel companies. Both nationally and internationally, the userbase of ConstruSteel is growing rapidly.
ConstruSteel optimizes the steel fabrication process
In our vision, every steel fabrication and steel construction company must have access to the most advanced and innovative software to achieve substantial efficiency and quality improvement, no matter the size of the company. Experience and passion combined with our modern company is the key to the success of our innovative software. ConstruSteel will be the leading company worldwide developing tools for Model Based Steel Building.